Boda Games at Gen Con 2019
And that's a wrap for Gen Con 2019! We just arrived back at the Boda Games office in Shanghai. We might still feel a bit tired, but can look back back happily on another great Gen Con show. So what do we look back on for these past 4 days? First, some information from the exhibitors themselves:
"The annual four-day event, which has more than doubled in size since moving to Indianapolis in 2003, sold more 4-Day and Sunday badges than in any prior year, and featured nearly 70,000 unique attendees, a record-breaking 538 exhibiting companies, and an all-time-high 19,600 ticketed events. In 2019, Gen Con also grew its livestreaming program, increased the number of electronically ticketed events, and expanded its reach with Pop-Up Gen Con, a pilot program which activated satellite events in more than 40 game stores across the U.S. concurrently with the main convention in Indianapolis."
We feel very fortunate to have been among one of those 538 exhibiting companies. Consequently, we welcomed all our friends in the industry at our booth. And got to show off our new sample boxes and brochures. And for all our friends who did not manage to pick up a sample box and brochure in Indianapolis. Please get in touch with us here to claim yours! Of course everyone is busy, but we managed to sit down with all our old friends for meetings. And made a lot of new friends along the way. To talk about Boda Games and their manufacturing services.
But besides that, when we walk around the show floor and see so many games we worked on.. We feel very proud of all our publishing partners! One of the highlights of Gen Con is the mega booth hosted by BoardGameGeek. At the booth they have a lot of computers set up. There, visitors can vote live on what games they are most interested, called "The Hotness."
One of those games that Boda Games produced that made it into the "Hotness" list was Machi Koro Legacy. Published by the awesome people at Pandasaurus Games. Machi Koro Legacy takes the all time classic Machi Koro game and made it into a legacy game where you play through ten games to create your own, unique Machi Koro world. Or, as the publisher describes it:
"Machi Koro Legacy features the same gameplay as Machi Koro. You are still rolling dice, you are still collecting income, and you are still racing to build landmarks — but then you unlock the [censored] and you start earning a little extra income by [censored], and then you start to explore the [censored] and you have to make a choice between [censored] and [censored]. Even if you aren't in contention to win a given game, you still have [censored] to set up exciting [censored] for the next one. And then the [paragraph deleted]…
Machi Koro Legacy features a ten-game series that tells a complete story set in the world of Machi Koro in which player choices create a unique gameplay experience."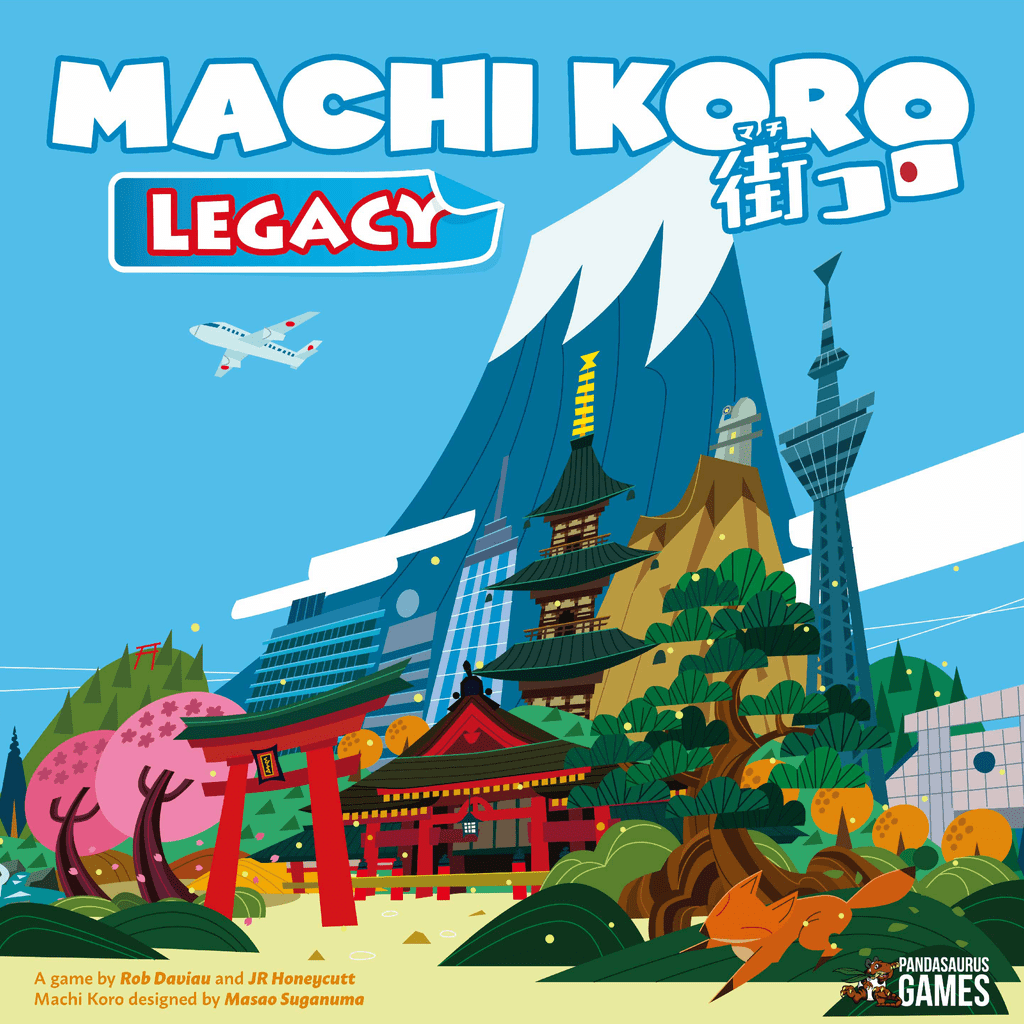 Another title that made it high up in the "The Hotness" list was the latest game from Floodgate Games called Bosk. The newest game from the company that took the industry by storm with their monsterhit Sagrada. Bosk is sure to be another crowd favorite with the unique and beautiful artwork and clever gameplay. Description by the publisher:
"From majestic Maples to ancestral Oaks, players nurture their trees aiming to thrive over the course of a year in a beautiful National Park.
In the spring, players carefully grow their trees, scoring as hikers enjoy traveling the trails in summer.
When autumn comes, leaves fall in the ever-changing direction of the wind, guided to cover the terrain and other players' leaves. Points are awarded in winter for the most coverage of each region in the park.
Gain your ground in the park to be victorious in Bosk!"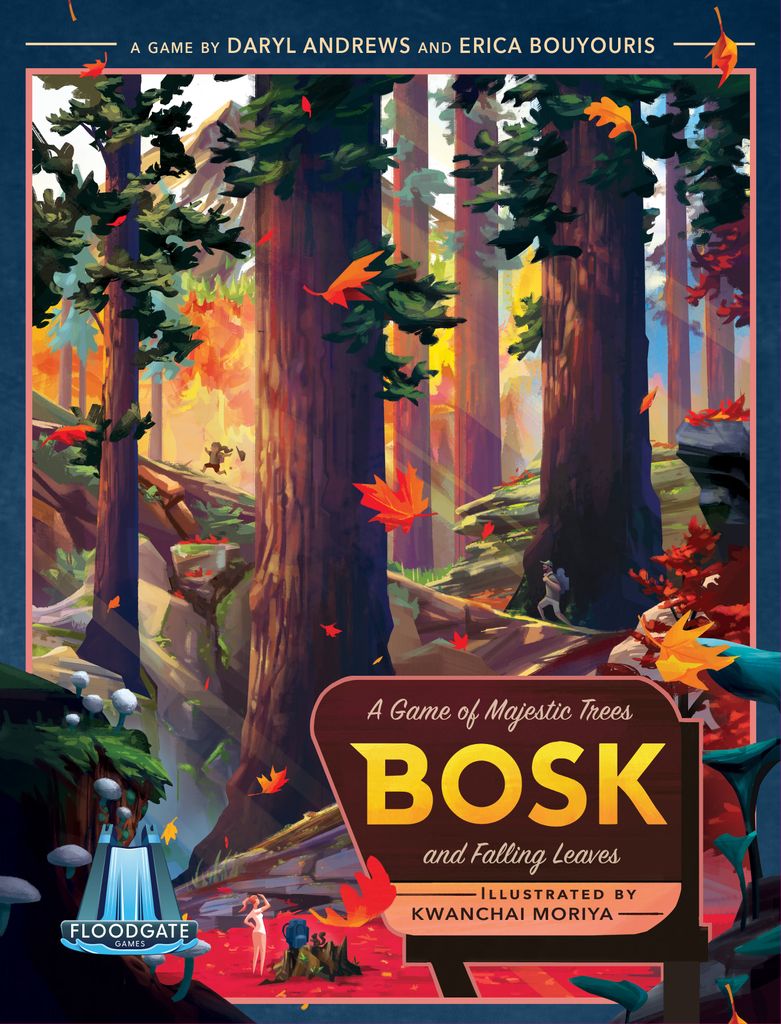 We hope everyone had as much fun at Gencon 2019 as we did. In the meantime, we are already looking at the next big convention coming up, the Essen Spiel 2019!